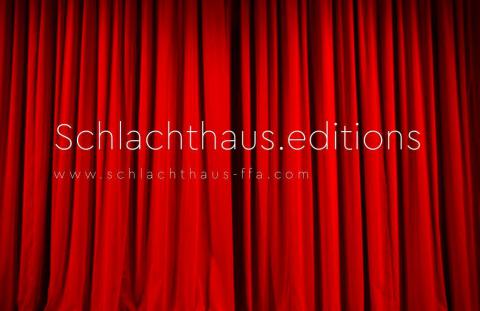 Schlachthaus.fesh&fine art.editions
Schlachthaus.fresh&fine art gallery is pleased to announce this new cooperation
with CHEBLI Wine Bar for artists and art lovers.
From now on new contemporary limited art-editions will be presented
at Daoud's small and cosy space in Berlin-Mitte! Come and join us!
Jesus Pastor studied at the art academy in Salamanca, Spain.
He has lived and worked in Berlin for 7 years. He works as a photographer in the Berlin clubbing scene.
Jesus comes from a Castilian family, that has been shaped by military and religion for generations.
That hasn' t made it easy for him to become the first artist in the family.
Schlachthaus.editions @ CHEBLI No 1 will show "The tragedy of beauty".
Jesus Pastor has dedicated these works to the invisible people and forgotten places
of some of the poorest regions of Castile.
Daoud Chebli, was born in a small village close to Bethlehem.
He has lived for the last 20 years in Berlin and opened his small Wine Bar CHEBLI in August this year.
He hasn't seen his 80 year old father and his 11 brothers and sisters for 20 years.
He loves his kids, who grew up in Berlin, and also loves art.
He serves good wine and olive oil from his fathers olive plantation close to Bethlehem,
renowned as the best oil far and wide – as his father´s neighbours say!