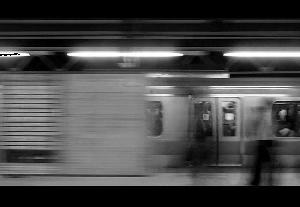 Project Managing
programme:
Mass and Mess - curator: David Szauder 
SKYSCREEN - curator: Rachel Rits-Volloch
artists:
Eva Magyarosi, Dyorgy Kovasznai, Laszlo Horkay, Bart Hess, Adam Magyar - Mass and Mess
AES+F, Jiang Zhi, Cao Fei, Sumugan Sivanesan, MAP Office - SKYSCREEN
MOMENTUM's first internationally hosted SKY SCREEN program takes to the streets on April 14th! Screening in 3 locations simultaneously, SKY SCREEN turns its hosts into an ever-changing canvas for contemporary art, bringing video art out of darkened galleries and onto the streets for everyone to see.
This project is a collaboration between three institutions MOMENTUM Berlin, Collegium Hungaricum Berlin and the Szczecin TRAFO. Videos will be projected in these different places: Uslu Airlines (Rosenthaler Platz) and on the media-facade of the Collegium Hungaricum (Museum Island) in Berlin. In Szczecin, SKY SCREEN overlooks the National Art School in an artist-run project space (the building of old Polmozbyt). This SKY SCREEN program is curated by David Szauder, focusing on Hungarian animation and media art, and will open in conjunction with the first TRAFO exhibition in Szczecin and with Gallery Weekend in Berlin. Additionaly in Szczecin will be shown SKYSCREEN curated by Rachel Rits-Volloch.
MASS AND MESS is to be considered as a reflection on politics, history and society through a kind of selfexamination. The starting point is the video of David Mozny (Rahova), a really well structured and symbolical deconstruction of our architectural environment: the mass is falling into pieces creating new units, individual pieces. The next is of Eva Magyarosi's work, attempting to arrange these pieces as a reflection of the inner world of the artist, a gesture to face her grandfather's past, but the arrangement itself is generated by the history. György Kovásznai's piece is somewhere between the outer play, the history and the inner play of the individual, being a cynical handling of the story of the 20th century. István Horkay's Covert action, set up especially for skyscreen program, however, is a simple gesture to put "everything on the table" as they are given by the past. By his humour a positive taste of the past is offered. Horkay's video can be considered as the acme of the "mass" as from that point the examination is a virtual return back to the inner world, represented by Bart Hess's video. His blue sticks are not removable, as they are temporary or constant grooving in his skin. Bart Hess's video is also a return to the human body, or to the state of mass. The last piece is more like a vision of the society form outside by Ádám Magyar representing everyday people in everyday situations. Faces, complexions, visages: segments of our society. (David Szauder)
David Szauder was born in 1976 in Hungary and attended Eötvös Lorand University, Budapest and studied Intermedia at the Hungarian University of Fine Arts, Budapest in 2004. Szauder received a scholarship to the TAIK School of Arts, Design and Architecture – Aalto Univeristy, Helsinki, where he focused on environmental studies and media design. Szauder then moved to Berlin and works for the Collegium Hungaricum as a media artist and curator. In 2012, Szauder founded a cultural association – Culture Democracy CUD e.V.
location: Collegium Hungaricum, Dorotheenstr. 12, 10117 Berlin
collaboration: MOMENTUM (Berlin), Collegium Hungaricum (Berlin)
partner: Odra Zoo