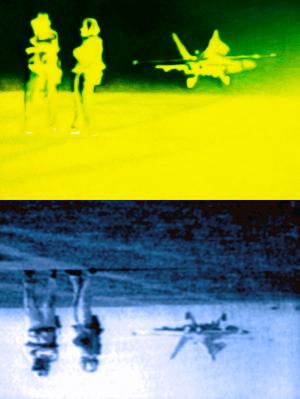 August 2 - October 20, 2013
Artist: ​ Ryszard Wasko
Curator: Constanze Kleiner
Genesis is a monographic exhibition of an outstanding conceptualist Ryszard Waśko. It is the first such broad presentation of his art in Poland and abroad.
TRAFO Trafostacja Sztuki presents the international artist, visionary and curator. For the past three decades, he writes, together with his family, a new chapter in the history of art worldwide. His activities, focused around the creative process, testify that any artistic endeavour is an art in itself. He combines creative activity with that of an organizer, activist and curator. It was Waśko who initiated Konstrukcja w Procesie (Construction in Process), the biggest modern art exhibition in the post-war Poland. Held in 1981, the exhibition featured Sol LeWitt, Richard Serra and Richard Long, among others.
Genesis is a heterogeneous overview of Ryszard Waśko's art from 1972-2013. It covers a broad array of disciplines including photography, film, video, drawing, oil painting, installation, sculpture, artistic actions and performance. Ryszard Waśko's art forms and styles are hard to classify, and the themes touch upon various trends. He calls his art "metaphoric conceptualism" – a term that in his view best describes his work.
Photographs from the 1970s are the starting point of the narrative. They come from a period when Ryszard Waśko was a member of Warsztat Formy Filmowej (Workshop of the Film Form). In this period, he created his first transmedia photographs, such as Fotografia czterowymiarowa (Four-dimensional photography), Portret pocięty (Cut-up portrait) and films Zaprzeczenie (Negation) and Prosto-Krzywa (Straight-Awry) that examine the structure and essence of film and photography as a medium. Waśko spent the 1980s mostly in the then "West" Berlin on a DAAD grant. The period is represented by the key 1988 work, a photo series called Hypothetical Checkpoint Charlie, where he performs a metaphysical deconstruction of the Berlin Wall, prophetically depicting its fall one year later. For Ryszard Waśko, the 1990s was a time of intense activity as an event organizer (founding of the International Artists' Museum). This period is marked by a reconstructed installation of Small Rose Garden (1998).
Works created after 2000, the majority of which are shown for the first time in Poland, form the main part of the exhibition. They focus around issues regarding contemporaneity defined as an era of new media. Today, with the excessive image production, Waśko goes back to traditional oil painting. The TRAFO Trafostacja Sztuki exhibition will feature, among others, a selection from the TV Stories cycle and the latest series of paintings that enter a dialogue with classical masters such as Goya or Caravaggio.
Until now, Ryszard Waśko's art has not been widely known to the Polish audience. Genesis attempts to recreate the artist's conceptual evolution over the past 40 years. The opening of TRAFO Trafostacja Sztuki in Szczecin provides a unique opportunity to present such a broad monographic overview of his work in the context of a new beginning.
CATALOGUE
The exhibition will be accompanied by a bilingual Polish-English catalogue with essays by Constanze Kleiner, Gregory Volk and Łucja Waśko-Mandes. The publication will reach an international audience during Berlin Art Week in September.