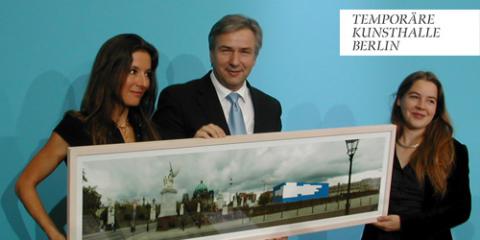 Temporäre Kunsthalle Berlin
September, 2008 - August, 2010
Managing Partner
2005-2008 responsible for project development, financing, marketing and the execution of the idea of a temporary art gallery on the Schlossplatz in Berlin.
2007 Addition by the senate and the mayor of Berlin
2008-2009 mainly responsible for construction, investment, business financing, public relations, marketing, event management as well as political and international relations of the Temporäre Kunsthalle.
In this context idea, concept, planning and execution of events and projects with the Secretary of State and the Federal Minister for Environment and others.